You want real sales in the store?
Challenge accepted!
We scale online stores to five-, six- and seven-figure monthly sales.
In einer kostenlosen Strategie-Session zeige ich dir meine konkrete Strategie für deinen Shop. Jetzt Termin vereinbaren!
Free Conversion strategy request
Without unnecessary costs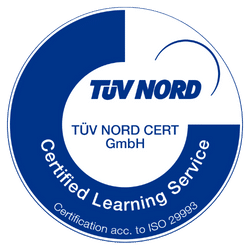 Best Practice Optimization
The path to five-figure monthly sales in the online store
Making a store take off is not difficult - if you know how to do it right. Identify the right customers, adapt the usability/UX of the store to them, present products in an irresistible way and place the best ads to attract the right visitors to the store. In this way, we quickly achieve the first five-figure sales in the online store and scale them to high five-figure sales.
We take you and your team completely by the hand. You get our working concepts, our proven templates, the best support and absolute professionals at your side. We support all professional store systems (e.g. Shopify, WooCommerce, Shopware, Prestashop). And of course we use all ways to scale your store.
In a free appointment, I'll be happy to show you my strategy for your store.
Free Conversion strategy request
Scaling, A/B testing and personalization
Six- to seven-figure monthly sales in the online store
Your store is already running well and now you want to scale it even further? Wonderful. You've come to the right place. A/B tests, multivariate tests and personalization are optimal tools for successfully scaling an online store that is already running well. In this way, you can find out exactly what your visitor groups need and adapt the store accordingly.
Since 2006 I have gained experience with successful A/B testing, multivariate testing and personalization in both simple and complex environments. My ultimate goal is to know the needs and wants of your visitors and through constant iteration make your store a conversion rate leader. This will give you higher ROAS and also allow you to scale your ads properly.
My proven strategies and processes make efficient A/B testing, multivariate testing and personalization easy and quick to implement. Website testing not only leads to a high ROI in the short term, but also increases the conversion rate in the long term and ensures more satisfied customers. This gives you a lasting competitive advantage that impacts all channels.
I would be happy to help you train you and your team to become the perfect A/B testing team or implement the complete testing program for you. I'll be happy to show you my strategy for your store in a free appointment.
Free Conversion strategy request
Our secret: thinkCONVERSION®
Our secret? thinkCONVERSION®! The method developed by Jörg Dennis Krüger focuses entirely on pressing the right buttons to generate conversions. With this clear strategy, the proven approach and 1:1 templates, we achieve extraordinary results.
We work with a real 360-degree approach - always with the focus on more conversions. We analyze every potential (onsite and offsite - and often offline) and find ways to use this potential efficiently: target group-specific, product-specific, taking into account individual goals and challenges, technically efficient implementation - and of course conversion strong and growth-optimized. This is how we ensure significantly more sales – sustainably and efficiently.
thinkCONVERSION® has been certified by TÜV Nord as a certified educational service according to ISO 29993:2017 since 2021.
Free Conversion strategy request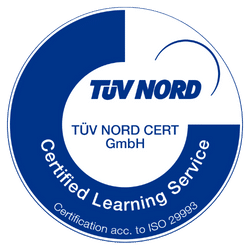 My team and I are conversion optimizers and growth hackers by conviction. More than 20 years ago I researched the technical background, wrote the standard works for conversion optimization and content management in Germany - and successfully accompanied hundreds of companies on their way to more conversion, growth and success.